Sabine-Neches Chiefs' Association
(Established February 9, 1949)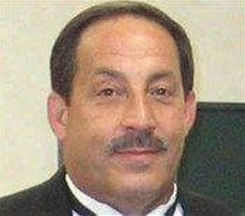 Chief Dale Jackson
President 2015-2016
Welcome to the Web Site of the Sabine-Neches
Chiefs' Association (SNCA); the nations oldest organized "Mutual Aid Association".  The organization began with a small group of municipal fire and industry leaders prior to the Texas City Disaster in 1947 and held its first meeting with just four fire departments and five local industries.
Today, there are approximately 100 member organizations made up of emergency responders from Fire, Police, Industry, Emergency Management, Public Works, EMS, Hospitals, Schools, County, Local Emergency Planning Committee (LEPC), State, and Federal organizations.
This site provides you with the history of the SNCA, how to join, past awards, past presidents, the Constitution and By-Laws, a calendar of events, links, etc.
Since September 11, 2001, and using lessons learned from that tragedy, the SNCA membership has worked aggressively to include all disciplines of emergency response to develop strong working relationships between its members.
In June 2006, the Sabine Neches Chiefs Strategic Plan was formally adopted to combine with the Constitution and By-Laws.  These guiding documents keep the association forward thinking and on top of the most current technology in the industry.  The Sabine Neches Chiefs Association is listed by the United States Coast Guard as a "BestPractices" for Homeland Security, and it all operates off of a southern gentlemen's agreement and a handshake.
The SNCA is located in the South East Texas Regional Planning Commission's (SETRPC) area of responsibility and is dedicated to protecting the citizens of Jefferson, Hardin, and Orange Counties of South East Texas from natural or man-made disasters.
Contact me:
Office :409-962-4460
Cell: 409-720-7094
Email:  djackson@cigrovestx.com