President's Welcome
Sabine-Neches Chiefs' Association
(Established February 9, 1949)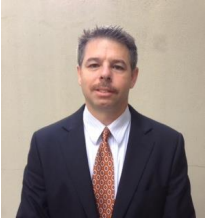 Tim Ocnaschek
President 2023 – 2024
Welcome to the Web Site of the
Sabine-Neches Chiefs' Association (SNCA)
The nations oldest organized "Mutual Aid Association"
A small group of industry and municipal leaders established the organization on February 9, 1949, in the aftermath of the industrial disaster sparked by the fire and explosion of the SS Grand Camp in 1947 in Texas City, TX. These like-minded Chiefs realized that preplanning for emergencies and preparing for the "Big One" before it happened was extremely valuable to both their organizations and the communities that they serve. The first meeting consisted of only four fire departments and five local industries.
Today, The Sabine Neches Chiefs Association has over 136 member organizations consisting of emergency responders from municipal fire, police, and emergency medical service organizations. Membership also includes various industry partners, such as pipeline companies, refining and petrochemical chemical facilities as well as various offices of emergency management, environmental response organizations, public works departments, hospitals, public health departments, schools, colleges, and universities, ports, airports, and volunteer organizations. All of these represent various levels of local, county, regional, state, and federal government and service organizations.
The SNCA provides mutual aid services for the entire Southeast Texas Regional Planning Commission Council of Governments. The organization is dedicated to protecting the citizens of Orange, Jefferson, and Hardin counties from natural or man-made disasters, The SNCA and their Type III Regional Incident Management Team have provided emergency and disaster support to other areas including the Houston – Galveston Area Council of Governments, Fort Bend County, Jasper County, New York City during Hurricane Sandy, and the State of Florida during Hurricane Matthew.
The SNCA has a Constitution, By-Laws, Standard Operating Guidelines, and a Strategic Plan that serve as guiding documents to keep the association forward thinking and up-to-date with the most current technology available to emergency and disaster response activities. The Department of Homeland Security, Federal Emergency Management Agency, and the United States Coast Guard have recognized the SNCA as a "Best Practice Model" for Mutual Aid and Homeland Security collaboration.
The SNCA welcomes all opportunities to assist our membership safeguard the
communities they serve.
Stay safe,
Tim Ocnaschek
SNCA President
Contact information:
Office :409-880-3804
24/7: 409-880-3865
Email: tim.ocnaschek@beaumonttexas.gov