President's Welcome
Sabine-Neches Chiefs' Association
(Providing mutual aid for over 70 years)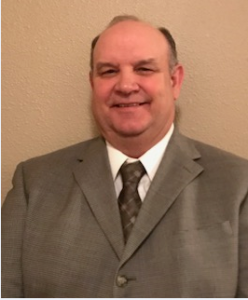 Charles S. Kosh, TOTAL Port Arthur Refinery
President 2019 – 2020
Thank you for visiting the Sabine-Neches Chiefs' Association's (SNCA) website. The SNCA is the oldest organized "Mutual Aid Association" in the nation. A small group of industry and municipal leaders established the organization on February 9, 1949, resulting from the Texas City Disaster in 1947. The first meeting consisted of only four fire departments and five local industries.
Today, there are approximately 120 member organizations consisting of emergency responders from municipal fire, police, industry, emergency management, public works, EMS, hospitals, health departments, schools, businesses, volunteers, county, state, and federal organizations.
The SNCA Constitution, By-Laws, and Strategic Plan are the guiding documents that keep the association forward thinking and up-to-date with the most current technology available to the industry. The United States Coast Guard has recognized SNCA as a "Best Practice" for homeland security.
The SNCA provides mutual aid services for the Southeast Texas region. The organization is dedicated to protecting the citizens of Orange, Jefferson, and Hardin counties from natural or man-made disasters.
Contact information:
Office: 409/985-0237
Cell: 409/718-7758
Email: charlie.kosh@total.com