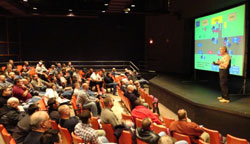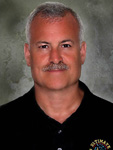 The Tactical Leader Course – KeithWenzel – March 6th (Police Academy Classroom)
This one day (eight hour) course is designed to provide you, the first line supervisor (but others can attend), with the tools necessary to effectively lead police officers and manage critical incidents.Tactical Leadership addresses the skills necessary to establish a cohesive and forward thinking team and ready them for success on the street. In addition, videos of actual critical incidents will be viewed, analyzed and discussed in order to develop a workable understanding of how to manage an event to a successful conclusion.
Upon completion of the course, students will be able to do the following:
Apply leadership skills to address common officer issues
Communicate effectively within the team
Identify the essential components necessary for supervisory success in the field
Understand the importance of the supervisor's role in maintaining discipline and the prevention of corrupt practices and police misconduct
Act and decide effectively during critical incidents
Apply policies, procedures, and tactical skills to resolve major police events
After a tour with the U.S. Marine Corps, Sergeant Keith Wenzel began his career in law enforcement as a patrol officer with mid-size police department. Four years later, in 1982, Keith was hired onto the Dallas PD and worked various assignments to include patrol, covert deployment, and an academy advisor. During this time between a career and family, he graduated from the Dallas Baptist University with a bachelors degree. In 1987 he was selected for the SWAT team where he stayed until he was promoted to the rank of sergeant in 1993. As a supervisor, Keith held leadership positions in patrol, deployment, and the bike unit. He supervised patrol officers in five of the six patrol divisions in Dallas.
In 2007, Keith left patrol and began supervising in-service training at the Dallas Police Academy, developing new curriculum for his 3600 member department. His responsibilities include vehicle operation, defensive tactics, reality based training and use of force.
Sgt. Wenzel's current clients include police agencies, technical colleges and professional organizations including ALERT, TWILE (Texas Women in Law Enforcement) and several private security firms.
Excellent course from an outstanding instructor.  Call 880-8022 to register.
Gary
Gary Duncan   MPA,  LCC
Director/Regional Police Academy
Lamar Institute of Technology
(409) 880-8022
Providing Quality Law Enforcement Training Since 1968